AI-generated art has become quite a vexing subject for anyone interested in both art and tech. With a new exhibition, the fracas continues.
Recently, an Artificial-intelligence (AI)-generated work beat humans in a fine art competition in the USA. And this week, a graphic novel will go on sale that features visuals generated by AI.
While the idea of AI art is incredibly exciting for those building wild worlds in the Metaverse, the notion is making skilled artists have a heart-sinking moment.
Many people are asking the question, are artists who have honed their skills for years now obsolete? Are these new AI-generated works valid? If a work is beautiful, is it not still art?
This is the question that a new exhibition hopes to ask its punters.
AI-Generated Art Exhibition
The exhibition will display hundreds of AI-generated works by multiple "prompt writers." Styles range from classical to modern, photorealistic to abstract. The UnrealArt exhibition will show new works every few minutes.
Visitors to the exhibition can also prompt the AI to generate new artworks of their own. If the works are good enough, they will be included in the exhibition.
Of course, the appearance of such an exhibition means that the debate about whether this is valid art or not, is expected to rage on.
The host city is worth noting. Amsterdam has always been known for avant-garde thought when it comes to art. 
The Significance of Amsterdam
Most tourists know Amsterdam for its achingly beautiful canals, and cobblestone streets that wind their way around waffle bars, marijuana cafes, and the Red-Light District. But Amsterdam is also famous for hosting humans who have pushed artistic boundaries for centuries.
The Rijksmuseum sits in the heart of the city. The building displays the most comprehensive collection of Rembrandts in the world. Rembrandt was famous for painting in an ultra-realistic manner, not bending to pressure to depict his patrons as exaggeratedly good-looking. Even when undertaking self-portraits, he didn't spare himself the brutal reality of aging or ugliness. It is #NoFilterLife, but hundreds of years ago.
The same museum is also home to the works of Johannes Vermeer. He was a 17th-century Dutch painter who is known for his wildly famous work called Girl with a Pearl Earring.
Vermeer's early works showed his subjects undertaking everyday tasks of middle-class life. This was in contrast to the usual paintings of the day, that depicted glorified false narratives of rich merchant sponsors. This in itself pushed a new boundary in the art world.
Of course, the most famous artist from the Netherlands is Vincent Van Gogh. His art has its very own museum in Amsterdam. It is a young traveler's rite-of-passage to drink magic mushroom tea in the nearby cafes and spend the day in the museum.
Van Gogh and Pushing Boundaries
Van Gogh was considered to have been wildly before his time. His works were considered rebellious and recalcitrant towards established art standards of the day. Van Gogh expressed his world on canvas the way he saw it. The style became known as "expressionism" – the freedom to express what you see. He died in poverty, while today his images adorn coffee cups and cushions across the world.
While the city of Amsterdam originally rejected Van Gogh's art, the city has repented. Now, Amsterdam has claimed Van Gogh, and every single idea that he ever used to push against the artistic conventions of the day.
AI-Generated Art: A New Movement?
Now, we have a new idea spreading wildly across the world: AI-generated art. Multiple platforms have arisen to make words into images. While these platforms are in their very early stages, they can generate some stunning, otherworldly, show-stopping visuals.
And yet, AI-generated art means that anyone can now be an artist without having any particular skillset or talent borne into them.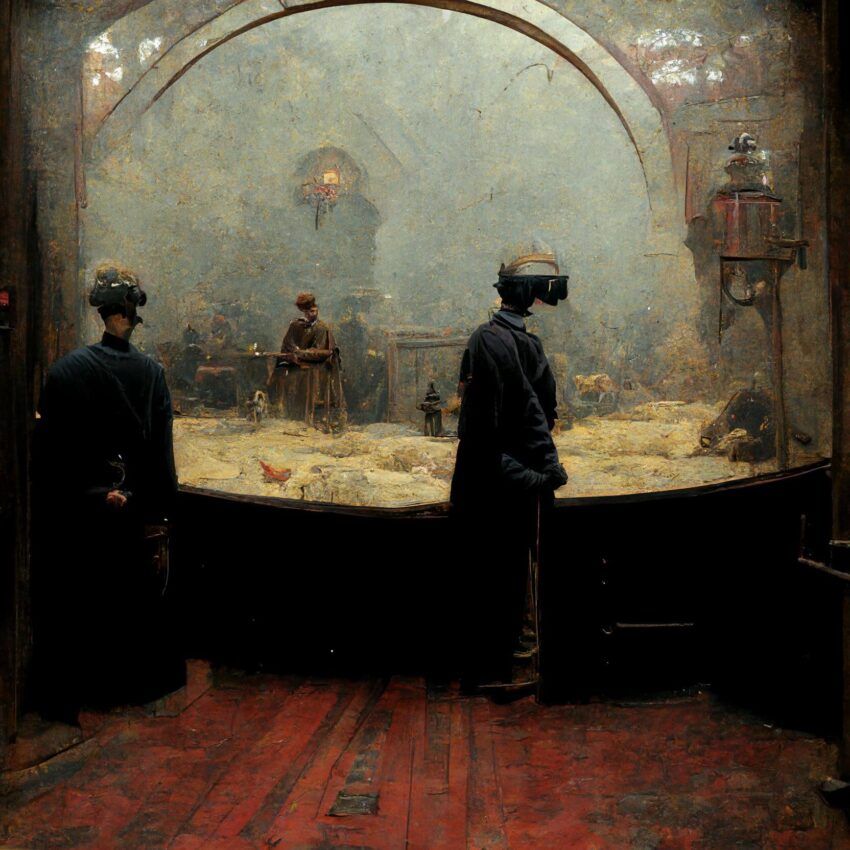 Is the world now fairer and more open to potential artists, thanks to AI? Or does it leave truly talented creators with obsolete skills?
The UnRealArt exhibition in Amsterdam explores the questions raised by the latest innovations in AI art. The display hosts a number of works purely made by bots.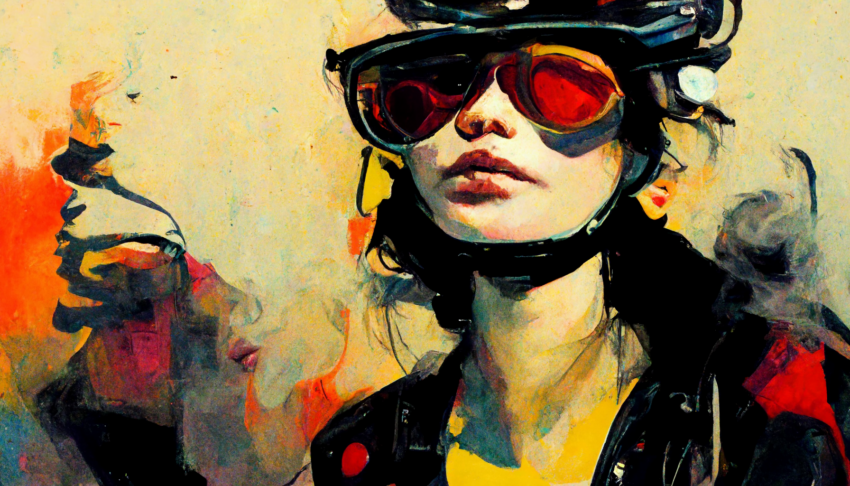 An Emerging Collector's Item
Artworks generated by AI have been around since at least 2018. Four years ago, Christie's sold an AI-generated portrait for $423k.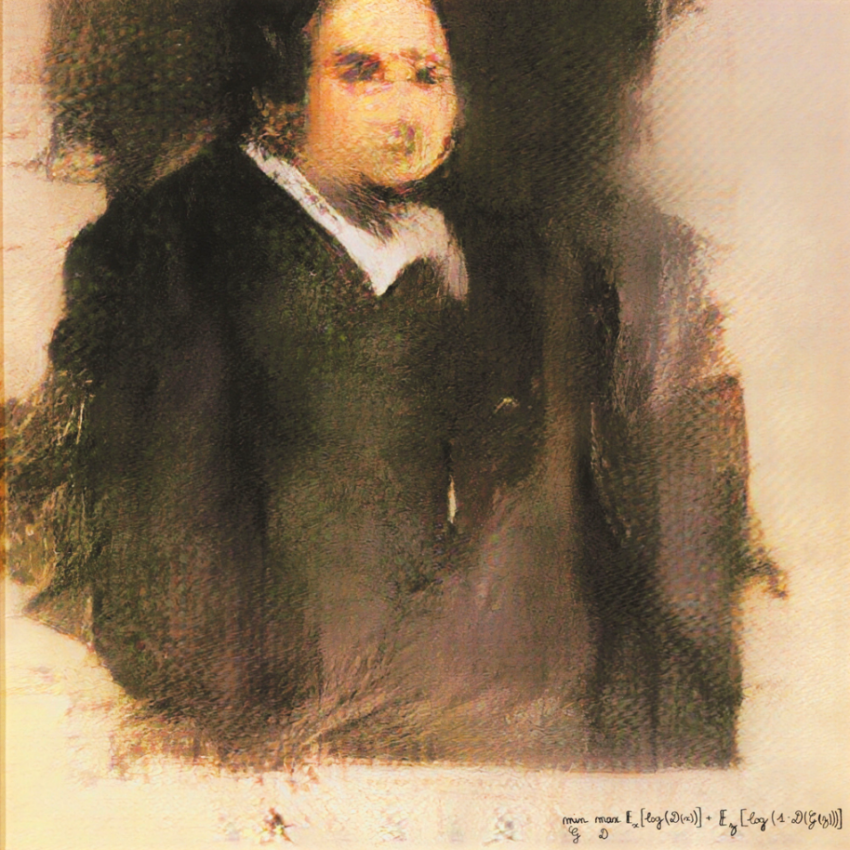 It is called 𝒎𝒊𝒏 𝑮 𝒎𝒂𝒙 𝑫 𝔼𝒙 [𝒍𝒐𝒈 𝑫 (𝒙))] + 𝔼𝒛 [𝒍𝒐𝒈(𝟏 − 𝑫(𝑮(𝒛)))] Portrait of Edmond de Belamy, from La Famille de Belamy (2018). It was the first AI-generated art to sell at auction. The piece was sold alongside other works by big-name artists such as Banksy.
The work was expected to sell for $10,000. But after a six-minute bidding war, the final price was $432,500. The art went to an anonymous bidder over the phone, who paid a 4,320% increase on the original asking price.
The Christie's catalogue said that the painting was by the fictional Belamy family. It was actually created by an AI, a bot trained by a Paris-based art collective called Obvious. They said that they fed the computer 15,000 portraits painted between the 14th century and the 20th. The final picture was the result after the algorithm did its magic.
Artist Robbie Barrat told Artnet News, "No one in the AI and art sphere really considers them to be artists – they're more like marketers."
Whether you feel that AI-generated works are art, or marketing, there seems to be no stopping the movement.
AI-Generated Art: The Exhibition
According to the artist hosting the exhibition in Amsterdam, text-to-image tools have become available to a much wider public, creating a tsunami of new artworks.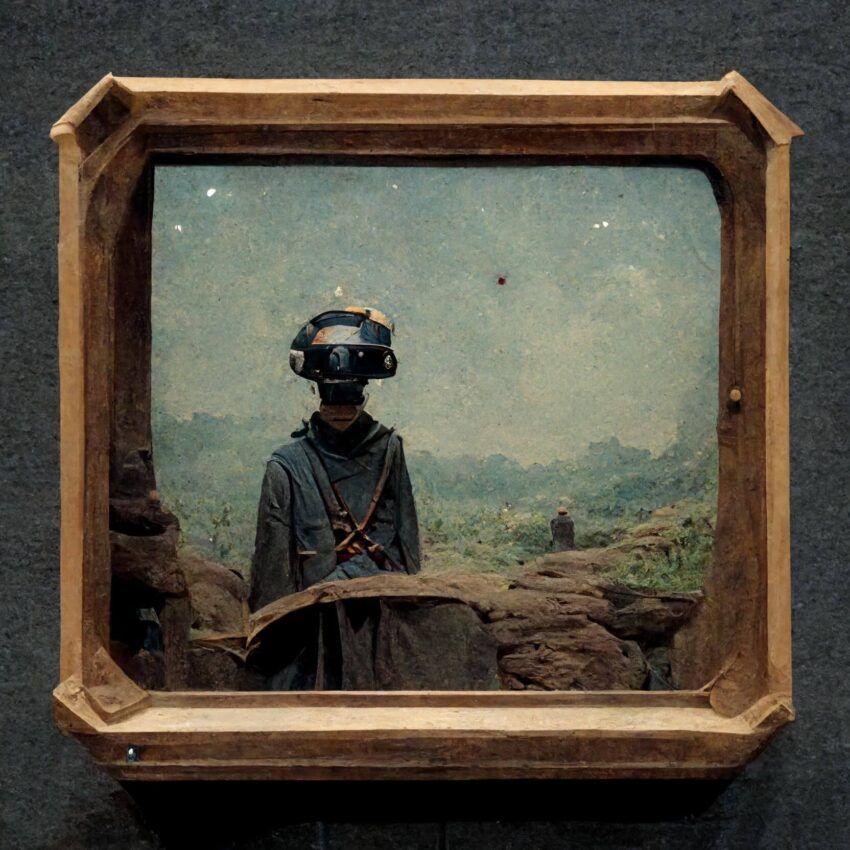 "Creative arts such as drawing, painting and writing have long required a high level of skill. AI tools such as MidJourney and DALL-E 2 are allowing anyone with an idea to simply describe it in a short prompt and see it come to life within seconds. The ease with which anyone can now create a wide range of works raises some interesting questions, such as what is creativity? Who is the author? Is it the computer or the prompt writer? How will this technology change the creative arts? How can these tools be used for good or for bad? The UnRealArt exhibition is designed to let the visitor explore these questions themselves."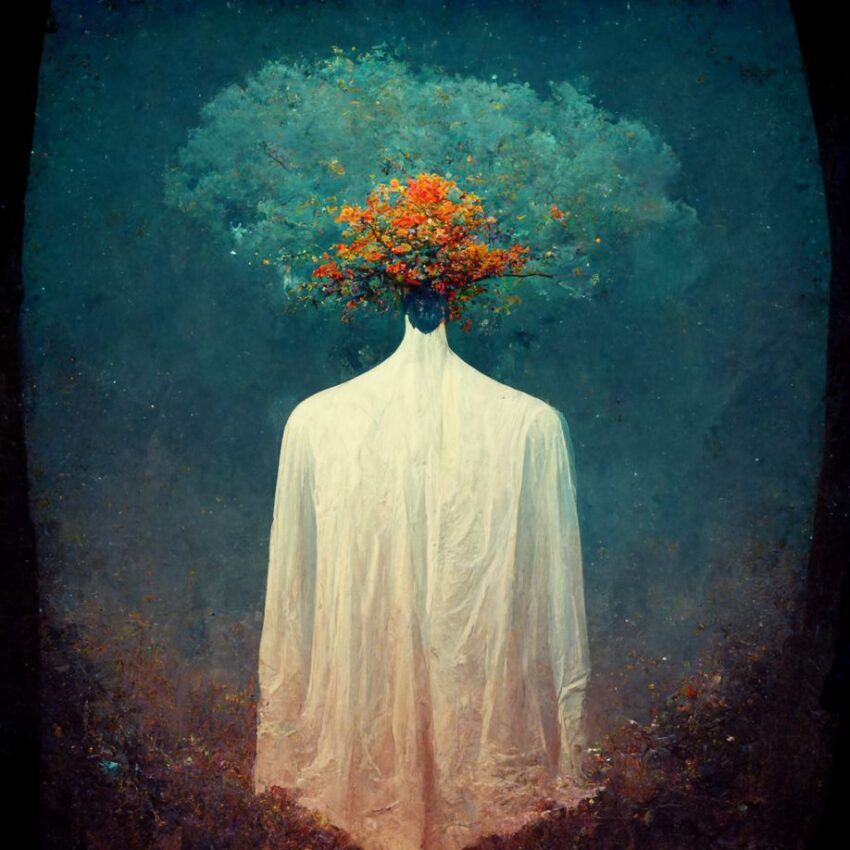 The UnRealArt platform is a fully decentralized platform that lets anyone upload AI art to sell as NFTs. In fact, if you have an online gallery, you can sell these artworks and get a 10% commission.
All the works from the exhibition can be seen here.
The UnRealArt exhibition opening is at Treehouse NDSM on the 16th of September, running until the 25th.
Got something to say about AI-generated art or anything else? Write to us or join the discussion in our Telegram channel. You can also catch us on Tik Tok, Facebook, or Twitter.
Disclaimer
All the information contained on our website is published in good faith and for general information purposes only. Any action the reader takes upon the information found on our website is strictly at their own risk.