Digital nomads are now crossing the world, looking for their next place to explore. All remote workers need these days is an internet connection, and the world is their oyster. So what about crypto enthusiasts? Can you travel the world using cryptocurrency?
As the dust from the collective Covid experience settles, we are all adjusting to a new world order. Many of us worked at home during the depths of the pandemic. This made company directors realize that we don't all need to commute into a city centre. And, they didn't need to pay the big bucks for a trendy inner-city office. Phew. Working in your pyjammies it is!
Another thing we have worked out, is that we don't need to be at home in order to work. We can take our laptop computers and go to a café. Or the beach. Or live in a van for months on end. We could go off to a Greek Island for six months, and work there. Or live in a Tongan village. Or in a New York high rise.
Welcome to the life of a digital nomad! There are even countries that are trying to attract this new workforce with digital nomad visas, so nomads earn money abroad but spend it locally.
There are job boards specifically for digital nomads. And finally, there are home-swapping sites for digital nomads who want to spend an extended holiday in each other's homes while working remotely, so they have a place to come back to after an adventure.
Digital Nomads and the Crypto Dream
It's almost like we are suddenly borderless. And this is the crypto end-game fantasy. A seam-free world, where we can use crypto as a universal currency.
While this is the dream, the reality is a little more jarring.
We are in the early days of traveling the world using crypto. It can be quite clunky in practical terms. But, the journey of 1000 miles starts with the first step.
It is the ethos behind crypto that keeps the dream alive. Clayton Roche is the Head of Community and Communications at UMA.  "One thing I really like about crypto is that I am its custodian. This means that no matter what country I visit, and no matter what wacky things my home country might do with their banks, I'm sure I have access to my own funds. This is the revolution in my opinion. Banks and centralized exchanges are a useful rail for funds, but ultimately, I try not to expose any more assets than necessary to traditional financial institutions."
Also, it is fun to use crypto, no matter where you are in the world. Says Roche, "I often give tips or other payments in crypto when I've made a connection to an individual. For example, after a private walking tour in Barcelona, I tipped the guide in $UMA tokens. This is a great way to onboard people into crypto!"
Digital Nomads: How to Set Yourself Up
Taariq Lewis is the Founder of Volume. He says if he was a digital nomad, he would travel to Japan and use a Visa-linked crypto card for all purchases. "My crypto of choice would be Bitcoin due to its price resilience. This is the future of money because as a digital nomad, I want my digital assets to be with me and without limitation."
He says the best way to travel through multiple countries using Crypto is with a Crypto Visa card offered by any credible cryptocurrency exchange. "Moving savings into Crypto is as easy as opening up a RobinHood account or a cryptocurrency exchange account funded by a bank account. With a Visa card, that goes anywhere you want to be."
Lewis' tip for paying with crypto on the road is to use Paloma's automation services. "If your crypto balances fall below a certain level, you can automatically top-up your wallet so that you will never have to worry about refueling your exchange account."
Go to Crypto-Friendly Countries
Claudiu Minea is the co-Founder and CEO of SeedOn. "If I was a digital nomad myself, I would go and explore Dubai. This is because Dubai's jurisdiction is incredibly encouraging and supportive of crypto startups due to its significant potential to decentralize the current payments system as we know it today."
Simon Furlong is the Co-Founder of Geode. "I would probably go to the countries that are the most friendly towards cryptocurrencies. At the moment, this could be countries like Singapore, Portugal, or Switzerland. I think this is the future of money. Crypto provides immense flexibility while traveling, as internet access is essentially ubiquitous in today's world, and blockchain networks never close. There is no need to deal with traditional cross-border payment systems or depend on transactions that may take days to go through. With the increased convenience, privacy, and security offered, digital nomads benefit greatly from adopting crypto. So I think it's natural to assume it will continue to improve and grow into the future."
Furlong's hot tip is to use crypto as a way to pay for travel itself where possible. For example, Travala.com accepts crypto as a payment method for booking hotels and airline tickets.
Preferred Crypto for Digital Nomads
Minea says the most preferred cryptocurrencies that a digital nomad should consider are the most popular and stable ones, and nothing volatile, diversifying across BTC, ETH, USDT, USDC, and BNB. Even though this selection has shown some volatility in their price evolution, "in the long run, they have proven to be some of the most trusted and reliable cryptocurrencies."
In the future, Minea definitely expects a mass-adopted cryptocurrency payment system worldwide. But it is risky. "El Salvador was the first country in the world to adopt Bitcoin as legal tender. Bitcoin's prices dropped due to the bearish trend, and made the holdings of El Salvador plummet, putting the country in a potential debt of $1 billion."
Mass adoption by citizens didn't happen as expected. "What will happen in the future with El Salvador will either be a success story for Bitcoin encapsulation in their country's economy. Or, it will be a harsh lesson that we can all learn from."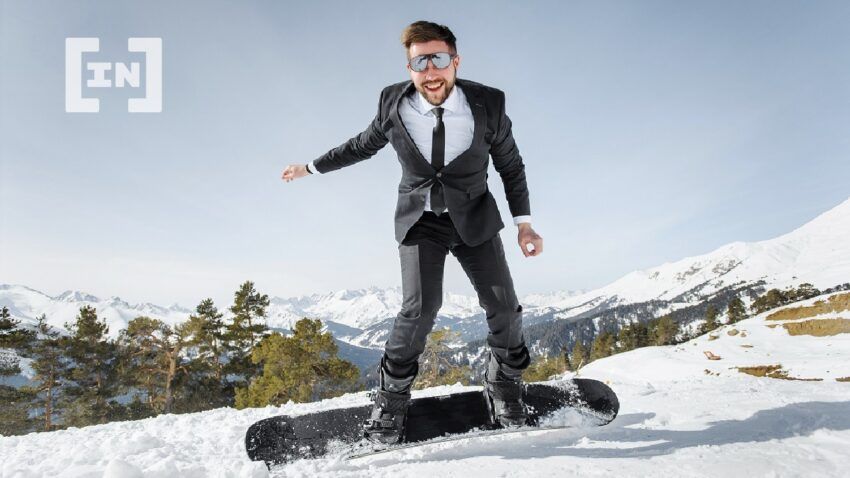 Digital Nomads and Crypto: The Risks
Elisha John Koh is the Chief Operating Officer of Web3Auth. "Some exchanges like Crypto.com also have designated credit cards for users to spend their crypto directly, much like traditional banks. However, users have to run the risk of being locked out of their accounts or having withdrawals frozen as these centralized platforms govern those wallets. This happened with Celsius and Voyager when they became insolvent."
Losing or forgetting a seed phrase is the biggest problem you'll have when traveling using crypto. "No one will be able to help and the crypto is gone forever. About $545 million of digital assets have been lost this way, which is really crazy if you think about it."
With Web3Auth, "users also don't have to worry about forgetting their seed phrases as they can now use their twitter or google logins for multi-factor authentication to access their wallets or reset forgotten seed phrases."
Koh says while things are reverting back to normal post-pandemic, it has shown the strengths of remote working and that physical offices aren't really as essential as we once thought.
"Crypto transcends geographical boundaries, and borders continue to open up. As traveling becomes easier, crypto will inevitably be adopted as technology continues to advance. For adoption to happen on a large scale, however, accessing and using crypto needs to be made safer and seamless."
Digital Nomads: Crypto-Friendly Backwaters
Roche says there are a few countries where you can just convert your crypto to local cash. "I saw USDT for trade at a currency exchange in Kyrgyzstan, for example, whereas in other countries you can only find peer-to-peer. Many crypto nomads I've met just ask each other, or post in online groups, to try to find someone else who wants to take the other side of their trade."
Roche says to always have backups when it comes to sources of money. "It's easy to set up backups but it can be incredible how a random event can happen. For example, I had a bank change brands. This is while I was spending six months in Thailand, and suddenly my debit card didn't work. I suggest that you plug into the local crypto community wherever you go. People will be able to tell you about which gateways to use. Or, they could connect you to someone who wants to trade with you."
Roche also says to be aware that you might be sending up red flags to your bank depending on how you live and manage your funds. "Banks have their algorithms to find bad actors, and if you fall far enough outside of their 'normal person living in a home' schema, they could possibly close your account. This happened to me when I was sending a lot of money to the Philippines via my bank, despite the fact that I was living there. They closed my account."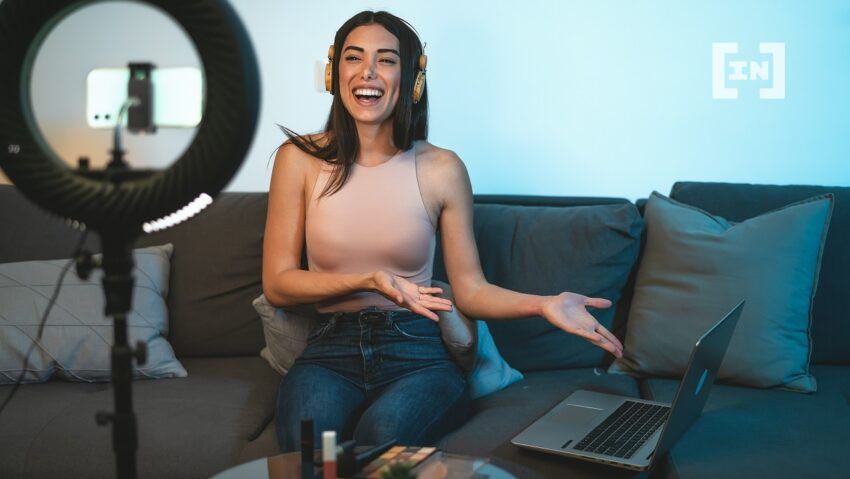 Digital Nomads: This is the Future
Mia Grodsky is a Director at YAP Global. She is a fan of using stablecoins on the road. "Something like FRAX, DAI, or RAI has a longstanding history of not losing its peg, therefore making it a suitable choice. There's a surprising amount of local mainstream businesses that now accept Bitcoin as payment, so storing your assets in stables and converting to Bitcoin when you need it will curb the volatility."
Grodsky says that this is absolutely the future of money. "Right now, most travelers will carry cash from their home country and convert it at an airport kiosk upon arrival. There are hefty conversion fees, and the risk of losing the cash once you convert it. This can also make you a target if you aren't careful in storing it. We're starting to see banks develop digital currencies, and since most people only have bank accounts in their home country, this could potentially open the door for global payments anywhere you travel in the world."
Simon Furlong: Advice While Travelling with Crypto
-The first step would be to move your savings into an exchange, such as Coinbase or FTX.
-From there, purchase crypto, such as a stablecoin like USDC. It wouldn't make sense to buy volatile assets like DOGE in this scenario.
-Transfer it to the wallet of your choice.
-Avoid leaving the money on the exchange. Instead, withdraw it to a hardware or web wallet. This way, you aren't reliant on access being available to a certain exchange in order to send and receive.
-Keep in mind that depending on the countries you'll be traveling to, not all exchanges may be accessible. For this reason, an active VPN subscription could be a useful thing to have. For example, residents of many different countries may use Binance as their preferred exchange to buy, but it isn't accessible from within the USA. If one of these people were traveling in the USA, and found themselves in need of additional crypto, they would be unable to access their account on Binance until they got back home. A VPN would allow them to access their account as normal, and buy additional funds while traveling anywhere in the world.
-Avoid traveling with any backups of your wallet's seed phrase. There's really no reason to ever do this. If your seed phrase were ever to fall into the wrong hands, there is nothing all the two-factor authentication or passwords you've set up can do for you. Your funds can be stolen with only that phrase and nothing else, so make sure it stays safe at home in a secure location that only you know.
-There are some countries where crypto may be against the law, like in China or Vietnam.
In Conclusion
A world where we can be anywhere and use the same cryptocurrency all the way through is tantalizingly close. Let's all look forward to the day when we can pay in crypto across the world, from a Vietnamese rickshaw to a Swiss skiing lesson. Bring it on!
Got something to say about digital nomads or anything else? Write to us or join the discussion in our Telegram channel. You can also catch us on Tik Tok, Facebook, or Twitter.
Disclaimer
All the information contained on our website is published in good faith and for general information purposes only. Any action the reader takes upon the information found on our website is strictly at their own risk.